Free Bibles
Listen to the Word of God for free. Chose one of hundreds of languages and start building up your faith through listening to this beautiful recording of the Holy Scriputers.
Listen for free to the Audio Bible here in the language of your choice. You can also download the mp3 for free to listen while you commute, work out or clean. Just put it on your smartphone and get a spiritual lift! Being in the Word couldn't get easier.
Scripture
All Scripture is God-breathed and is useful for teaching, rebuking, correcting and training in righteousness, so that the man of God may be thoroughly equipped for every good work.

- 1 Timotheus 3:16-17
Bibles we recommend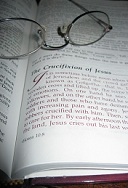 · The Bible: God's Word is the best you can get. Read it! Absorb it! Treasure it! The more and the more often the better. There are lots of versions out there: NIV, ESV, Amplified and many others in many other languages. Interesting are the Study Bibles that give more explanations, background information and life application. Lutherans have always been people of the Word! If you don't own a Bible, let me give one to you for free! Click here for the Bible online. A very great alternative to reading the Bible is listening to it, for example on your mp3 player. Download your Bible mp3s and start listening!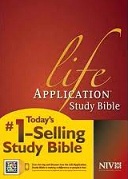 · There are lots of Study Bibles out there. Some come even for different ages from kids to adults, even for different sex and in different translations. The study Bibles show the text of the Bible and offer background information about people, places and customs. They explain verses or paragraphs to the reader for shedding light on the topic and for applying the Bible truth to our lives. Try for example the Life Application Study Bible NIV.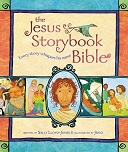 · The Jesus-Story-Book-Bible: Every Story Whispers His Name. This beautifully written and illustrated children's Bible will fascinate your kids and you as well. Told in a wonderfully inviting style, this Bible storybook shares many beloved Bible stories and reveals how the news and message of Jesus unfolds throughout Scripture, from the Old Testament all the way through the New Testament. Jesus in the Story helps readers love and appreciate Jesus and begin their own journey of faith. Available in many languages and even video clips. Check it out yourself.
Talk to the Pastor Matthias Tepper about any questions that might occur during your reading. He is happy to visit with you. Consider this an invitation to a cup of coffee! :) Mail to Pastor
Christian book stores and and websites:
Message Media book store, YWAM (Jeunesse en Mission ASBL): 19, Av des Celtes, 1040 Brussels, (close to Merode), Tel: +32 2 736 33 63, Email: office@ywambrussels.be